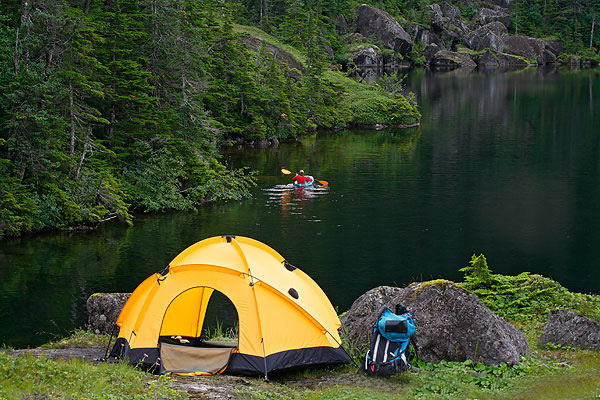 2 mins read
How To Choose a Tourist Tent
---
This article will be useful for those who are going camping, but did not know anything about the tents: what kind of happen, and what a tent is better to take with them. For a start it is worth noting that the purpose of hiking and trekking, respectively they are different: fishing, hunting, recreation, sightseeing trips, cultural trips, recreational trips and many others. Accordingly, the types of tents will be a little different.
Let's try to deal with tourist tent, which is designed for hiking or velopokhodov. These tents are lightweight and designed to carry on themselves, as well as those of the tent is very easy and quick to assemble and disassemble. The simplest regular tent is mainly designed for two berths. There are, of course, single and triple, but there already is chosen depending on the number of people participating in the march. It is possible to take into account the fact that the double tent can be used for three people at the rooming house, of course, would be a bit crowded, but warmer. It all depends on the wishes of travelers.
A small double tent is useful by the fact that it is much easier to find a place to put it, since it requires a large area. And also, when choosing a tent, it is worth considering the fact that its weight, especially if travelers are going on a hiking or cycling trip. A very important feature when choosing a tourist tent is its thickness.
The most economical and light tent is a tent in a single layer, but it has one big disadvantage. Often, these tents are of very poor quality, and camping with a tent to go is very dangerous, there is a good chance to remain without a berth. But there is also a plus that it is very easy to transport to the foot march and quick and easy it is to install and disassemble.
Tent in the two layers will be more robust housing in the campaign. It protects visitors from rain, in her not stuffy and not cold, resistant to wind. Disadvantages of such tents only, that will have to spend more money on it, it is heavier in weight, and its installation will have to spend more time than a single layer. But if the tourist is already a great experience in campaigns, it would not be difficult to quickly assemble a tent.