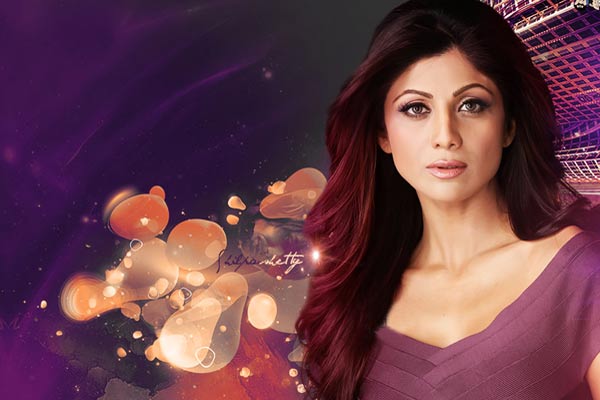 3 mins read
---
Shilpa Shetty- Indian actress and model. He starred in many languages, including regional: Tamil, Telugu and Kannada. She made her debut in Bollywood with the film Game of death / Baazigar in 1993. The following year she released another blockbuster – Do not try to beat me / Main Khiladi Tu Anari paired with Akshay Kumar. Game Shilpa films Heartbeat / Dhadkan (2000) and Native Blood / Rishtey (2002) was highly appreciated by the audience. Critics loved her role in the film is not all lost / Phir Milenge (2004). Currently Shilpa acts as a judge of the famous reality show Nach Baliye 6. The school Shilpa became involved in sports, was the captain of the volleyball team, has a black belt in karate. In 2007, she became the winner of the British reality show Big Brother. Today, in addition to the shooting on television, Shilpa is engaged in business – it has its own cricket team Rajasthan Royals and the fast-food chain in the UK. Shilpa was born June 8, 1975 in a traditional family in Mangalore. She is the eldest daughter of Surendra and Sunanda Shetty. Her parents worked all his life in the pharmaceutical industry. Shilpa finished high St. Anthony School for Girls, and then entered the Podar College. November 22, 2009 Shilpa married businessman Raj Kundra. May 21, 2012 gave birth to a son whom he named Vivaan. In the 90-ies. Shilpa have had an affair with actor Akshay Kumar. Sister Shilpa Shetty, Shamit, also an actress in Bollywood. They worked together in the film The passion / Fareb flame (2005).
Real Name: Ashwini Shetty
Date of Birth: June 8, 1975
Place of birth: Mangalore, Karnataka, India
Education: Podar College
Marital status: married to businessman Raj Kundra
Sister: Shamit Shetty
Son: Vivaan Kundra
Skills: Qualified Bharatanatyam dancer
It is interesting:
Young mother: Shilpa Shetty
Why Jia Khan, Shilpa Shetty, Katrina Kaif changed their names?
Selected filmography:
Chandralekha 1993 / Chandralekha – Malayalam
1993 Game of death / Baazigar
1994 To live and love / Aao Pyaar Karen
1994 Do not try to beat me / Main Khiladi Tu Anari
1994 Sizzling passion / Aag
1995 Adventurer / Gambler
1995 Handcuffs / Hathkadi
1996 Mr. Romeo / Mr. Romeo – Tamil
1996 Twister / Chhote Sarkar
1996 Brave / Himmat
1996 Sahasa Veerudu Sagara Kanya – Telugu (dubbed in Hindi titled "Saagar Kanya")
Prithvi 1997 / Prithvi
1997 Awakening the soul / Zameer: The Awakening of a Soul
1997 Weapons / Auzaar
1997 Veedevadandi Babu – Telugu
1998 Marry for love / Pardesi Babu
1998 Righteous anger / Aakrosh
1999 Beast / Jaanwar
1999 The severity of the soul / Shool (dance number)
1999 Red Sultan / Lal Baadshah
2000 Under cover / Azad – Telugu
2000 Heartbeat / Dhadkan
2000 Method / Tarkieb
2000 Happiness / Kushi – Tamil (dance number)
2000 Life for life / Jung
Tireless 2001 / Indian
2001 Maduve Agona Baa – Kannada
2002 Burden of Truth / Karz
2002 Native Blood / Rishtey
2002 true story 2 / Hathyar
2002 Thief cop / Chor Machaaye Shor
2002 From hate to love / Badhaai Ho Badhaai
2003 Do not be afraid / Darna Mana Hai
2004 Not all is lost / Phir Milenge
2005 Hour X / Dus
In 2005 the flame of passion / Fareb
2005 The silence of the night the witness / Khamosh: Khauff Ki Raat
2006 After the wedding / Shaadi Karke Phas Gaya Yaar
2007 Life in the big city / Life In A … Metro
2007 Native people / Apne
2008 True Friends / Dostana (dance number)
2010 The Desire / Desire: Travel woman