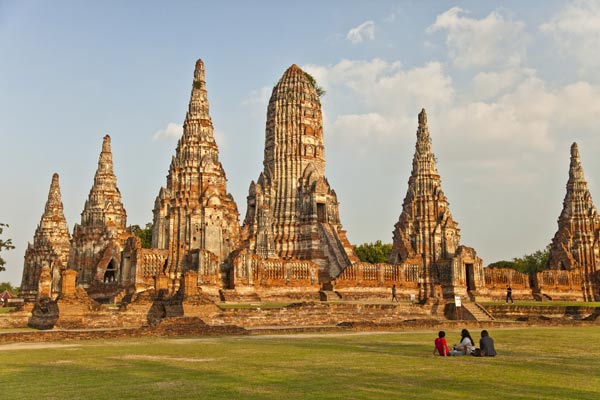 2 mins read
Ayutthaya – The Ancient Capital Of Thailand
---
Many civilizations have transferred their capital, erected new, back in the old, many were lost in time and covered with oblivion. Such a fate has befallen Ayutthaya, the ancient capital of Siam a beautiful state. Today, the ancient city is protected by UNESCO and included in the World Heritage List, making last-minute trips to Thailand are very popular in any season. In its heyday the population of Ayutthaya was about one million inhabitants. The city had three royal palace, more than 400 different churches, fortified walls and forts. Ayutthaya was founded in 1350, King Rama Thibodeau first.
The city has experienced wars and cataclysms, and finally fell only under pressure from Burmese invaders. City-museum visit, while in Thailand, be sure to. Preserved temples, the Grand Palace, the statue of the reclining Buddha, will leave a lasting impression. Many buildings within the retained their unique decoration mysterious aura of the time through which, of course, is to pass.
The city has preserved many legends and stories, one of which one cannot tell.
Longtime enemies of the Thais, Burmese, Siamese erected on the throne of his protege, and his young son as a hostage was taken to Burma. In Burma hostage – Naresuan was the name of the boy met a Burmese prince. The boys became good friends, and regarded themselves as blood brothers. As time passes, Naresuan returned to his homeland, where just a rebellion broke out against the Burmese. Former hostage, led a revolt, and was nicknamed "The Black Prince" because of his fearlessness and valor. The main battle friends converged on the battlefield, and Naresuan killed his friend. Bitterly he mourned his act "Black Prince", but he had chosen his people and his homeland.
But this act is still not able to influence the course of the history of Ayutthaya. Within just 20 years, the city finally fell to the Burmese people, and this time for good.