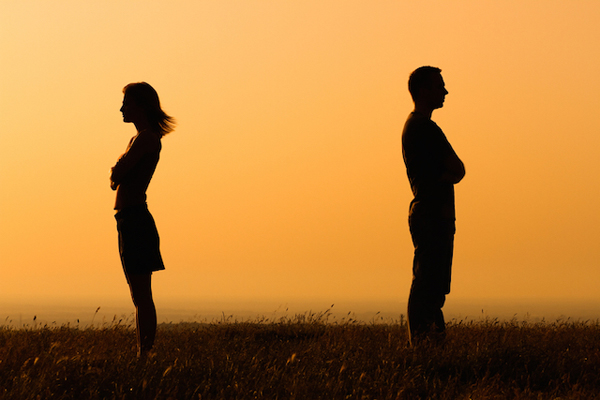 3 mins read
Divorce Horror: A look inside
---
According to statistics, the divorce – it is one of the most frightening circumstances of life. People going through a divorce, facing steadily with this kind of trouble, the pain of parting, disillusionment, sobering and realistic view of themselves outside relationships, division of property and – who have – separation parenting. In addition, distributing steam passes through the condemnation of relatives and colleagues. The hard phase separation and release must be completed in full in about 3 years.
The letter below has sent a woman passing through a divorce after a long marriage. It is important to say that divorce is a painful, with threats against her and accusations that the whole accident in family life is due to her. The couple have an adult child, who for many years lived alone.
So: "A friend gave me an envelope, not to mention from whom he. I knew it was from her ex-husband, as in the envelope were pictures of me with my child. Photo Stack was large, but only 5 of my photos, pictures and the rest – it's rough dismemberment. I wake up in terror. "
Of course, the dream symbolizes the paranoia and fear of the demon-ex-husband and his anger manifested towards her and their child. When many years women live under the threat of life or integrity, that this fear is absolutely justified. Sleep helps the dreamer released from stress and anxiety, where she lived for many years. In this sense, transparent dream for interpretation.
But still I do not accidentally gave an example of this is the dream, as it is possible to reflect on the subject of divorces and separations. Co scratch, but changing cultural attitudes regarding divorce issues. 100-50 Years ago it was more ashamed than it is now. When a couple comes to the conclusion that there is nothing to do with them, then the divorce – it is an opportunity to get rid of a burdensome contract.
However, there is a tendency to demonize his former partner, "he is so-and-so, he hits me, did not give the money, did not work." Listening to former partners, only his head to catch and throw to console the one who says it. But let us not delude ourselves. With all these horrors the couple lived together for a certain amount of time, sometimes for years. And somehow the whitest lamb, close to where he lived a dangerous monster-husband, was able to reason with him, and even revenge. Family relationships suggest that emerges between dance partners. Husband beats, but on the side of the woman's full support and love of the children, the spouse is punished by exclusion and rejection of loved ones. Or wife is cheating, but compensates for feelings of guilt special care and undemanding to her husband.
Because I suggest not look at the horrors of her husband-tyrant, and on the way in the family, each member of the family, and especially his wife, were attached, to cope with this behavior, and even provoke the most vile and ugly manifestations.